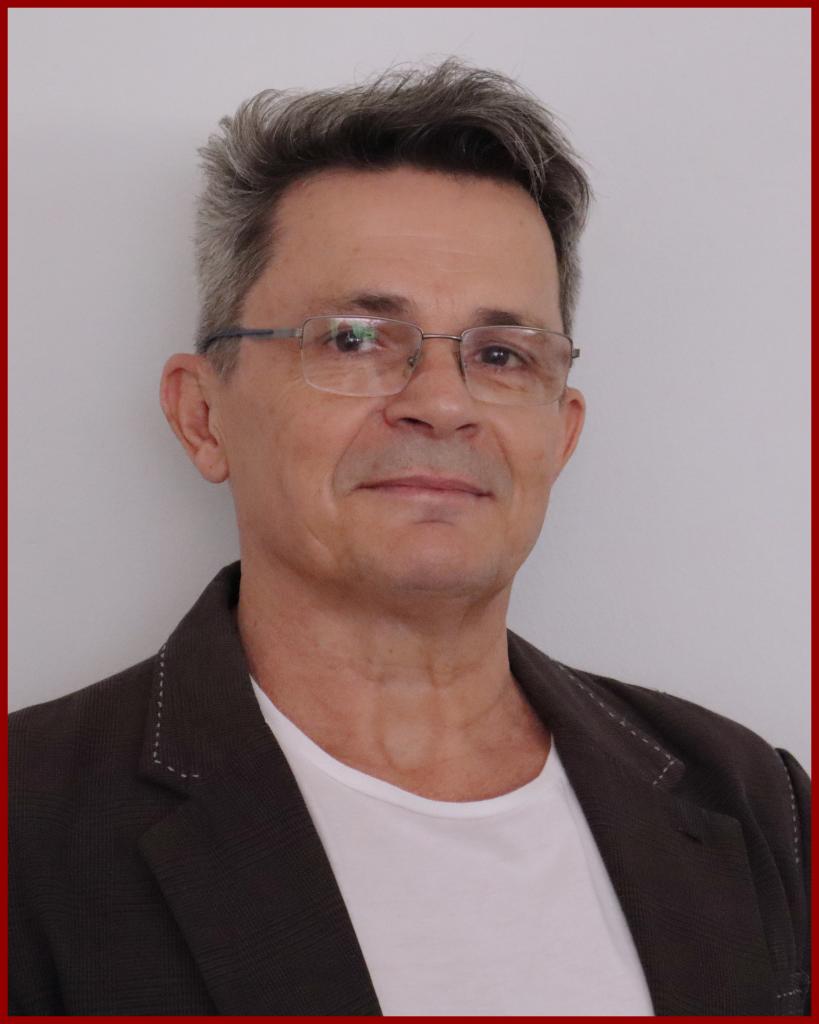 Prof Jaco Wasserfall
Adjunct Professor
Phone : +264 61 207 2908
Email : jwasserfall@nust.na
---
Ph.D (University of Cambridge UK)
B.Arch (UP) with distinction 1990
Biography
Jaco studied in Pretoria and, after graduating, began teaching full-time before obtaining a post-graduate scholarship to Cambridge in 1985. He has been instrumental in the establishment of Namibia's own fledgling school of architecture at the Windhoek Polytechnic, now the Namibia University of Science and Technology, and continues to perform a range of examination, accreditation and system review functions at celebrated institutions around the world. He joined the Department as an Adjunct Professor in 2019.
Professional Affiliation 
Registration: 1985 - Registered Member, South African Council for Architects (SACAP)
1986 – Registered Member, Namibia Council for Architects and Quantity Surveyors (NCAQS) Registered Member, Namibia Institute of Architects (NIA) Affiliation:
1990 – Cape Institute of Architects (CIA) OTHER PROFESSIONAL ACTIVITIES Examiner/ Adjudicator: External examiner for architecture on numerous occasions from 1985 to 2009 at: the University of Pretoria, the University of the Free State, the University of Cape Town, Pretoria Technikon and the Technical University of Tshwane.
1997 Adjudicator, Namibia Institute of Architects Merit Awards
1999 Adjudicator, Des Baker Award: School of Architecture, University of Natal Academic Accreditation: Served as member on SACAP, Royal Institute of British Architects (RIBA) and Commonwealth Association of Architects (CAA) Joint Visiting Boards (accreditation inspections) and other validation and accreditation boards and executives on numerous occasions since 1997 to the present for all the major architecture schools in South Africa, as well as the School of Architecture, Chinese University of Hong Kong, the School of Architecture, Jomo Kenyatta University of Agriculture and Technology, Kenya, the School of Architecture, Nairobi University, Kenya, School of Architecture, Uganda Martyrs University, Kampala, Uganda and the School of Architecture, Curtin University of Technology, Perth, Australia. Acts as systems reviewer for the Canberra Accord.
Courses Currently Teaching
Postgraduate:
Masters Design Studio Year 1 and 2
Publications
Work widely published in local, South African and international journals and publications, including Phaidon's Atlas of World Architecture, Braun's Atlas of World Architecture, International Office Building – Modernity + Creation, Architecture of the 21st Century: Africa and Middle East, and online in Arch Daily: 'South African Architect', Primedia Publishing,
January/February 2001 'The Digest of Namibian Architecture', Picasso Headline,
2001 '50 Years of Namibian Architecture', Picasso Headline,
2002 'The Digest of Namibian Architecture', Picasso Headline,
2004 'Atlas of Contemporary World Architecture', Phaidon Press,
2004 'The Digest of Namibian Architecture', Picasso Headline,
2005 'The Digest of Namibian Architecture', Picasso Headline,
2006 'The Digest of Namibian Architecture', Picasso Headline,
2007 'Walls & Roofs', vol.10 no.1, Media in Africa,
2009 'The Digest of Namibian Architecture', Picasso Headline,
2009 'A Magazine', Department of Architecture, UFS,
2010 'The Digest of Namibian Architecture', Picasso Headline,
2010 'The Digest of Namibian Architecture', Picasso Headline,
2011 'The Digest of Namibian Architecture', Picasso Headline,
2012 'Architecture South Africa', November/December
2010 'Dedalo Minosse Exhibition Catalogue 2010/2011', Vicenza (Italy),
2011 'Atlas: Architectures of the 21st Century, Africa and Middle East, Fundación BBVA (Bilbao),
2011 'International Office Buildings', Design Vision International Publishing (Hong Kong),
2012 'Atlas of World Architecture', Braun (Switzerland),
2012 'Architecture: the people, places, and ideas diving contemporary design', Design Bureau Special Edition, Alarm Press (Chicago), October
2012 'The Making of an Intuitive Architecture', Flamingo In Flight Magazine for Air Namibia, Media Nova Publishers, Namibia, September 2013