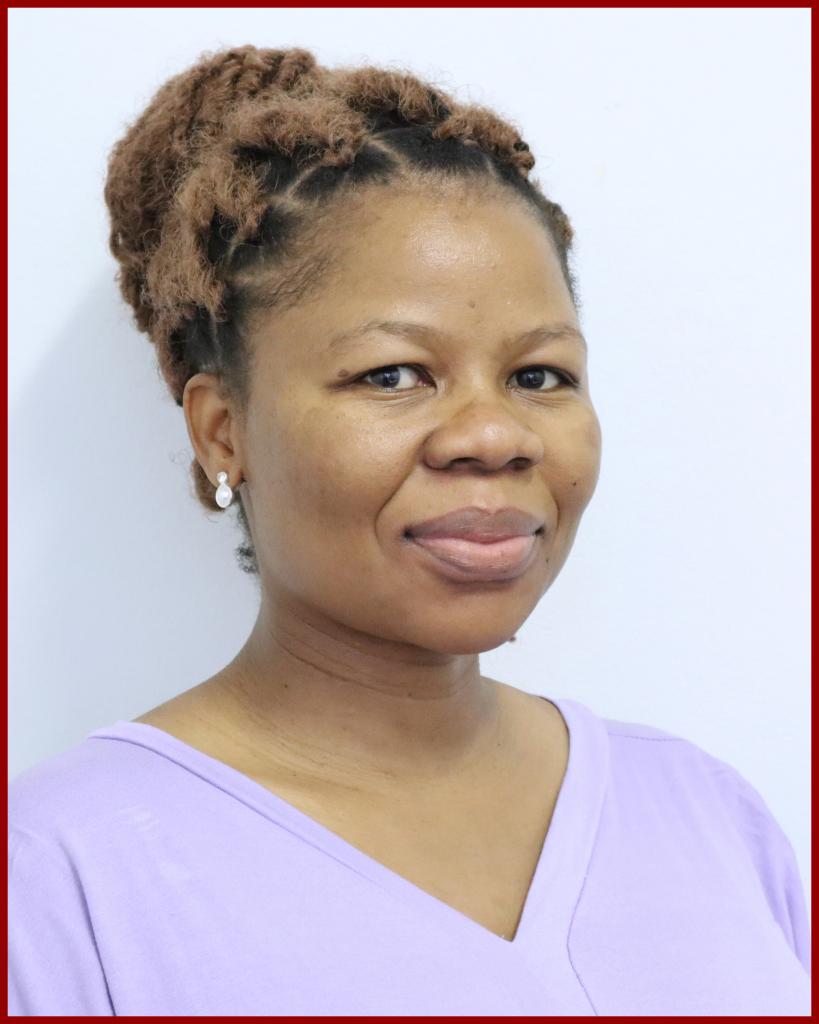 Ms Jennilee Kohima
Lecturer
Phone : +264 61 207 2984
Email : jkohima@nust.na
Office Location : Architecture Building, Floor 1, Room 061
---
Ph.D. candidate UFS Bloemfontein
Masters URP (UFS Bloemfontein)
M.Sc. LMLT (TU Munich)
B.Sc. Hons. SP (UFS Bloemfontein)
Biography
Jennilee obtained her Masters in Urban and Regional Planning from the University of the Free State (UFS) in Bloemfontein South Africa. She is currently a PhD candidate with the same university, her focus is on land use management and urban informality. She joined the Department of Architecture and Spatial Planning in 2018 as a Lecturer: Spatial Planning Section. 
Professional Affiliation 
NITRP (No T4)
NCTRP (No "q")
Research Focus
Land Use Management
Urban Informality
Planning Policies and Practices
Teaching
Undergraduate
Regional and Local Government Management in Namibia
Land Use Management Practice
Postgraduate
Spatial Planning and Analysis II
Methods in Regional and Rural Development
Advanced Integrated Spatial Planning
Publications
Peer-reviewed Conference Publications
Kohima, J.M. & Mphambukeli, T. 2016. Barriers Experienced by the City of Windhoek in Facilitating Land Development Applications under the Windhoek Town Planning Scheme of 1976 in Klein Windhoek and Katutura Suburbs. In Ogra, A., Nkoane, I., Lodi, J., Mohan, K & Minyuku, N. (Eds.) Making Sense of the Future – Disruption and Reinvention: 7thPlanning Africa Conference 2016 (pp. 376-391). Johannesburg: South African Planning Institute. 
Conference presentations & invited talks
Presenter: Planning Africa Conference (04-06 July 2016, Sandton Convention Centre, Johannesburg, South Africa).
Presenter: World Bank Land and Poverty Conference (14-18 March 2016, The World Bank, Washington DC, USA).