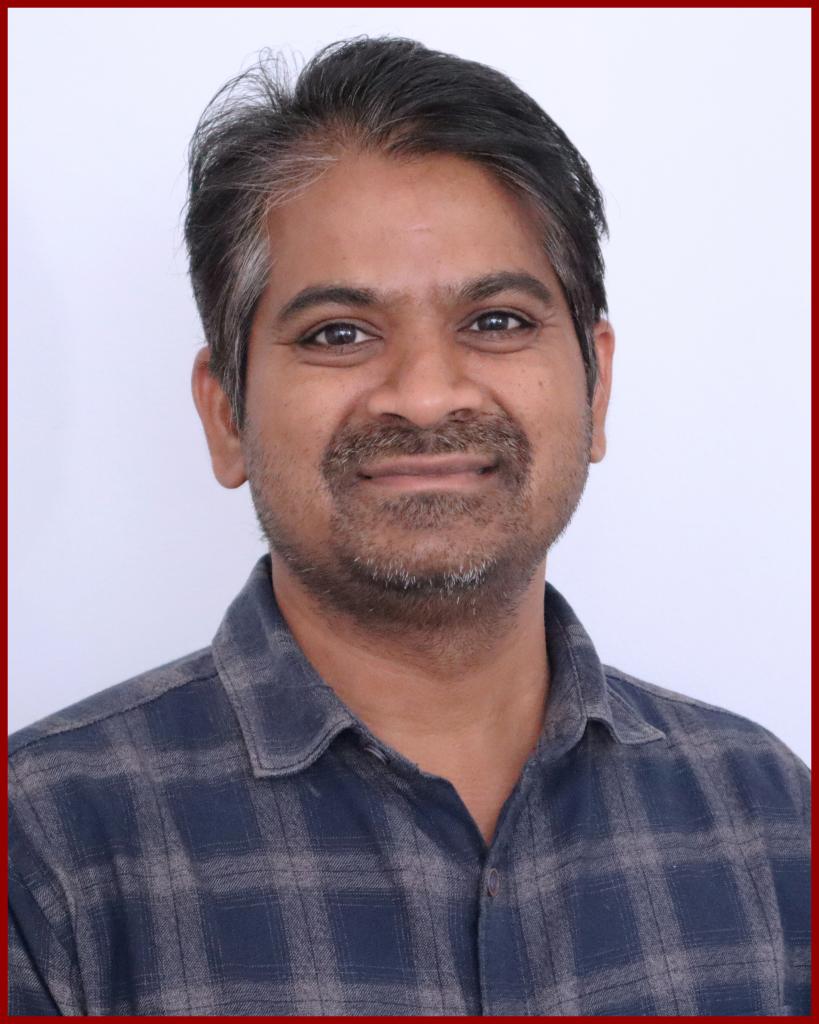 Prof Mallikarjun Pillalamarry
Head of Department
Phone : +264 61 207 2982
Email : mpillalamarry@nust.na
Office Location : Engineering Building
---
PhD. Mining Engineering, Indian Institute of Technology, India (2007)
M. Tech, Mining Engineering, Indian Institute of Technology, India (2002)
Bachelors of Engineering, Mining Engineering, Kakatiya University, India (2000)
Biography 
Brief Career Summary
2013+ Senior Lecturer, Department of Mining and Process Engineering
2012-13, Assistant Professor, NIT, Nagpur, India
2010-12 Researcher, Southern Illinois University, USA
2007-2010 Post-doctoral Researcher, Southern Illinois University, USA
Professional Affiliations
Society of Mining, Metallurgy and Exploration [4173499]
Research Focus Areas
Mine Ventilation, Environment, Mine closure and Rehabilitation
Coal bed methane, carbon sequestration and shale gas
Courses Currently Teaching
MVE810S – Mine Ventilation
RME710S – Rock Mechanics
MMY720S – Mine Machinery
TEV720S – Technical Valuation [Geostatistics]
Selected Publications
Peer-Reviewed Articles
Musiyarira, H., Pillalamarry, M., Tesh, D., Nikowa, N., Formulating strategic interventions for the coloured gemstone industry in Namibia by utilising the logical framework approach, The Extractive Industries and Society 6 (2019) 1017–1029.
Develo, E., Pillalamarry, M., Garab, E., 2016, 'Improving the ventilation system at Rosh Pinah Zinc Mine', The Journal of South African Institute of Mining and Metallurgy' Vol, 116, pp. 301-305.
Pillalamarry, M., Pathak, K., 2014, 'Latent Variable Modeling Approach for Assessing Social Impacts of Mine Closure', Open Journal of Applied Sciences, 4, pp. 573-587.
Shimin Liu, Satya Harpalani and Mallikarjun Pillalamarry, 2012, 'Modeling of Coal Permeability with Continued Methane Production using Laboratory Measurement: Part II-Modeled Results, Fuel, 94, pp. 117-124.
Mallikarjun Pillalamarry, Satya Harpalani and Shimin Liu. 2011, 'Gas Diffusion Behavior of Coal and its Impact on Production from Coalbed Methane Reservoirs', International Journal of Coal Geology, 86(4), pp. 342-348.
P. M. Rao and K. Pathak: 2005, 'Socio Economic Impacts of Mine Closure: A Case Study using Satellite Imagery', International Journal of Environmental Studies, 62(5), pp. 555-570.