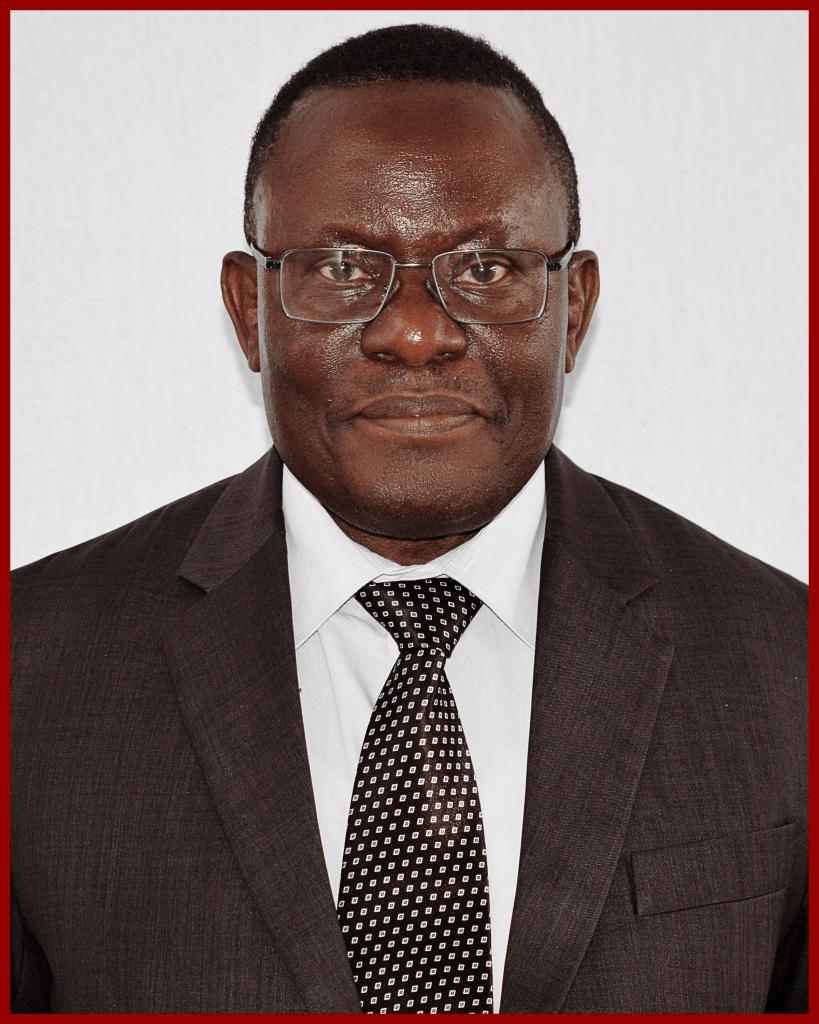 Prof James Katende
Professor
Biography 
Brief Career Summary
2019+ Professor, Renewable Energy Systems, DECE, NUST, Windhoek, Namibia
2017-2019 Professor/Director of Electrical Engineering, DECE, NUST, Windhoek, Namibia
2010-2016 Professor/Founding Dean, College of Engineering and Technology, Botswana International University of Science and Technology (BIUST), Palapye, Botswana
2006-2010 Professor/Dean, College of Science and Technology, Covenant University.  Ota, Nigeria
2000-2006 Professor, Electrical Engineering, Bayero University, Kano, Nigeria
1995-1998 Dean, Faculty of Technology, Bayero University, Kano, Nigeria
1990-2000 Senior Lecturer, Electrical Engineering, Bayero University, Kano, Nigeria
1984-1990 Lecturer, University of Lagos, Nigeria
Professional Affiliations
COREN P0425
FNSE 03248 (Fellow, Nigerian Society of Engineers)
MIEEE (Member, Institute of Electrical and Electronic Engineers, USA)
Research Focus Areas
Mini grids for rural electrification
Power system voltage stability
Grid integration of variable renewable energy resources
Energy Policies
Courses Currently Teaching
EST911S Energy Systems
ECV611S Energy Conversion 215
PRS721S Power Systems 325
EMA410S Electrical Machines 4.
Selected Publications
Peer-reviewed articles
Samuel, I. A., Katende, J., Awosope, C.. A., Awelewa, A. A., Adekitan, A. I., and Agbetuyi, F. A. Power system voltage collapse prediction using a new line stability index (NLSI-1): A case study of the 330-kV Nigerian National Grid. International Journal of Electrical and Computer Engineering (IJECE), 9(6), (2019) pp 5125–5133. https://doi.org/10.11591/ijece.v9i6.pp5125-5133
Isaac A. Samuel, James Katende, Claudius O. A. Awosope, and Ayokunle A. Awelewa,  "Prediction of Voltage Collapse in Electrical Power System Networks using a New Voltage Stability Index", International Journal of Applied Engineering Research, ISSN 0973-4562, Volume 12, Number 2 (2017), pp. 190-199, © Research India Publications. http://www.ripublication.com
Andrew Zulu, Paul Chisale, Samuel John, Sabine Kapfhamer, Marie Huneke, Wilfred Zorner, Shadreck Mpanga, Mundia Muya, Ackim Zulu, James Katende, "Capacity Building in Renewable Energy Technologies in Namibia, Zambia and Botswana", Journal of Renewable Energy and Energy Efficiency of Southern Africa (JREEESA), vol. 1, No. 1, October 2016, pp. 25-29, ISSN 2414-4614.
Katende, J., Oladiran M.T., Kelebopile L., Tedman O., Sabina Kapfhamer, Wilfried Zorner, et al. (2016). "The NEED Project: Enhancing the Widespread Use of Renewable Energy Resources in the Southern African Region". Proc. 24th Domestic Use of Energy Conference, 29-31 March 2016, Cape Peninsula University of Technology, Cape Town, South Africa, ISBN 978-0-9946759-0-3, pp.186-191, IEEE Xplore Library
Oluseyi O. Ajayi, Richard O. Fagbenle, James Katende, Julius M. Ndambuki, David O. Omole, and Adekunle A. Badejo, "Wind Energy Study and Energy Cost of Wind Electricity Generation in Nigeria: Past and Recent Results and a Case Study for South West Nigeria", Energies, I, 2014, 7(12), pp. 8508-8534; doi:10.3390/en7128508, ISSN 1996-1073, www.mdpi.com/journal/energies, December 2014.