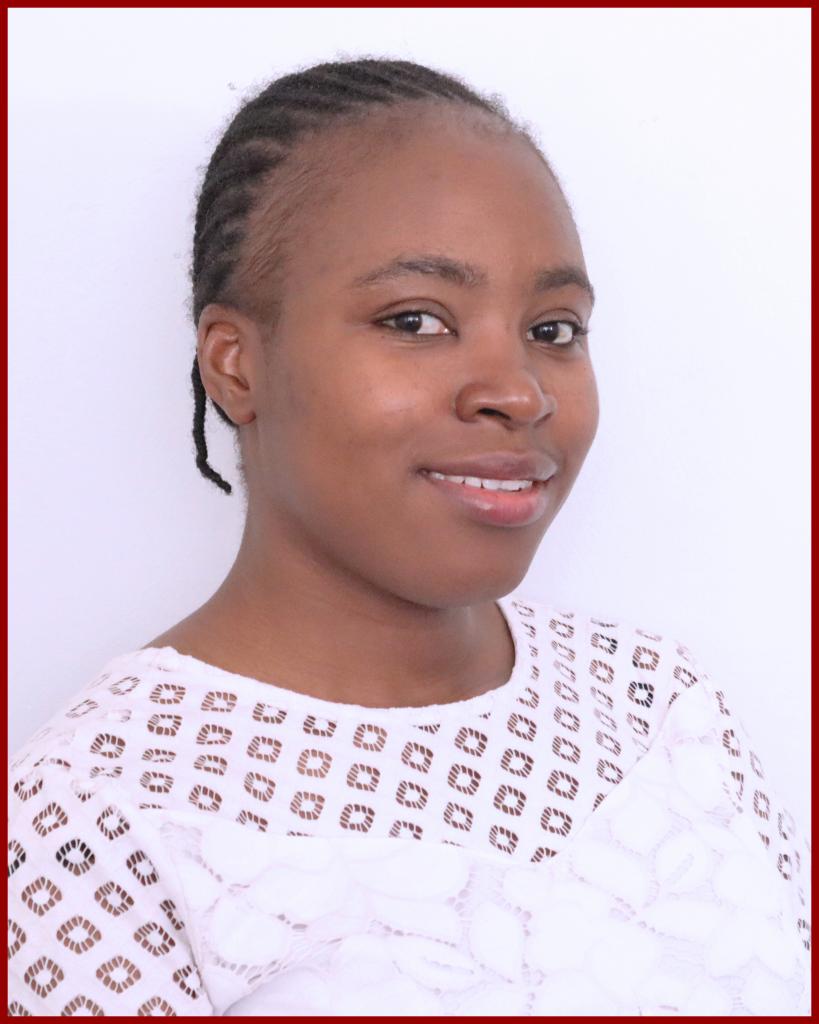 Ms Kemi Jegede
Lecturer
Cluster head – Chemical Engineering
Phone : +264 61 207 2458
Email : kjegede@nust.na
Office Location : New Engineering Building, E3/1/072
---
PhD. Student. Chemical Engineering, University of Cape Town (2020-date)
MSc. Chemical Engineering, University of Cape Town (2018)
BSc. (Hons) Chemical Engineering, University of Cape Town (2014)
Biography
Kemi completed her undergraduate and Master's Degree at the University of Cape Town (UCT). Kemi has academic experience from February 2015 to date. She worked three years for UCT, undertaking tutoring, lab technician, and assistant lecturer roles from 2015 to 2017. She has tutored and lectured a range of courses at UCT including Applied Mathematics, Fluid Systems, Heat Transfer Systems, Introductory Reactor Theory, Reactor Design and Business, Society and Environment course. In 2019, she joined the Department of Mining and Process Engineering (DMPE) at NUST Namibia from February 2019 to date. While at NUST, she has had the opportunity to participate in several research projects, courses, training workshops and seminars. She is currently doing her PhD in Process Modelling at UCT.
Brief Career Summary
2019+ Junior Lecturer, Metallurgy, DMPE, NUST, Namibia
2017 Assistant Lecturer, Chemical Engineering Department, University of Cape Town
2015-2017 Tutor, Chemical Engineering Department, University of Cape Town
2015-2017 Tutor, Mathematics Department, University of Cape Town
Professional Affiliations
Research Focus Areas
Process modelling and optimisation
Energy
Sustainable development
Courses Currently Teaching
Undergraduate
Thermodynamics
Fluid Dynamics
Transport Phenomena
Mass and Energy Balances
Reaction Engineering & Reactor Design
Community Development Activities
Cimbebasia Primary School science fair judge
Women in Engineering (WOMENG) fellow
High school Mathematics and Science tutor
Selected Publications
Book Chapters
Jegede, K., De Mel, I., Short , M., & Isafiade, A. (2022). Optimal design of islanded distributed energy systems incorporating renewable energy for rural africa - A Namibian Case Study. In D. K. Ng, S. Bandyopadhyay, & V. Andiappan, Optimization for Energy Systems and Supply Chains: Fundamentals and Applications (pp. 182-199). Florida: CRC Press - Taylor and Francis Group.
Peer-reviewed articles
Jegede, K. (2018). Feasibility for value addition to sucrose in South Africa through conversion to platform chemicals. University of Cape Town, Department of Chemical Engineering. Cape Town: University of Cape Town
Conference proceeding
Isafiade, A. J., Jegede, K., Cele, S., Crimes, J., Short, M., & Wan Alwi, S. R. (2015). Synthesis of multi-period utilities heat exchanger networks considering economics and environmental impact. Asia Pacific Confederation of Chemical Engineering Congress 2015: APCChE 2015, incorporating CHEMECA 2015 (pp. 942-955). Melbourne: Engineers Australi