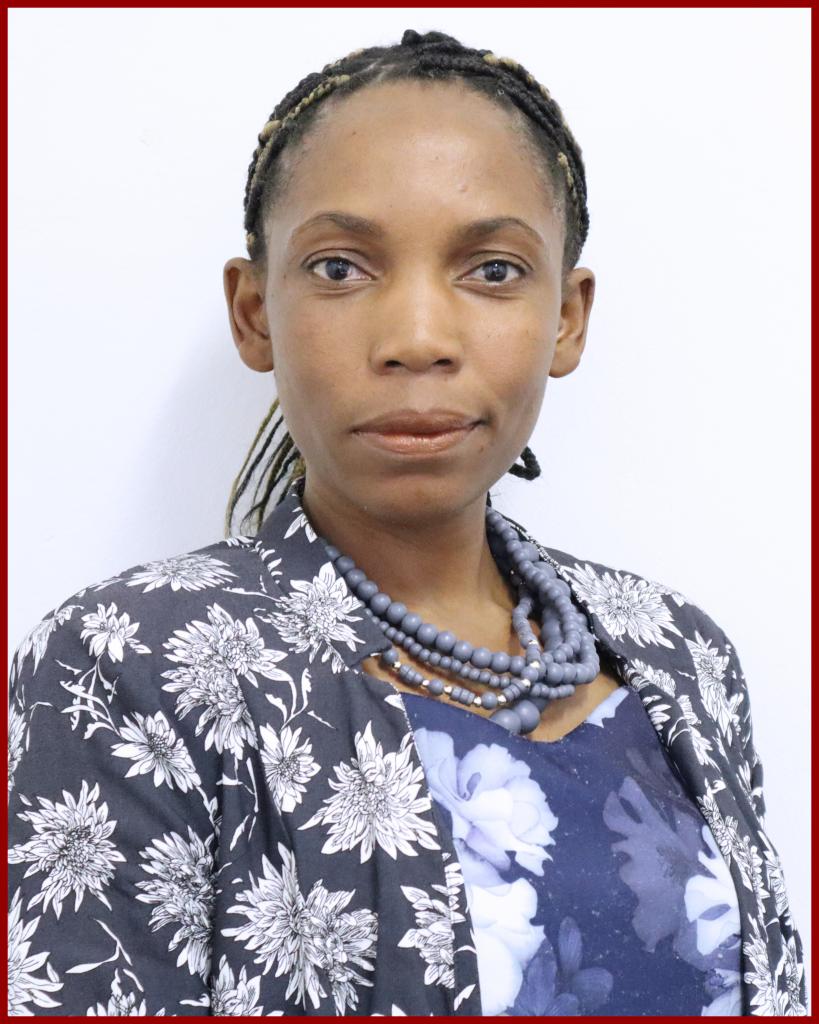 Ms Adeltraud Mughongora
Lecturer
Departmental Timetabler
Academic Student Counselor for School of Engineering
Phone : +264 61 207 2471
Email : amughongora@nust.na
Office Location : New Engineering Building,Mining Office E3/4/191
---
MSc. (Hons) Safety and Environmental Management of Mine Sites, Ecole de mines d'Alès, France (June 2009)
BSc. Science (Hons) Geology & Microbiology, UNAM, Namibia (April 2008)
Biography
Mughongora holds a Bachelor of Science (Hons) in geology and microbiology from the University of Namibia.  Her career in the mining industry commenced at the Geological Survey of Namibia as a Geochemist assistant in 2006. She later joined Weatherly Mining and worked as a Graduate exploration geologist and later as a Production geologist, at the Kombat mine and Tschudi mine, respectively.  In 2008 she embarked on her Master's of Science Honours in Safety and Environmental Management of Mine Sites, at Ecole de mines d'Alès, in France. In 2011 she joined the newly founded department of Mine and Metallurgical Engineering as a Laboratory Technician and assisted in the establishment of the new department.  She is currently a Lecturer in the Department of Mining, Mechanical and Process Engineering.  She is currently working on her Ph.D. thesis in improved understanding of refractory ore.
Brief Career Summary
2015+ Lecturer, Mining and Process Engineering Department, NUST, Namibia
2012-2015 Junior Lecturer, Mining and Metallurgical Engineering Department, Polytechnic of Namibia, Namibia
2011 Laboratory Technician, Mining Engineering Department, Polytechnic of Namibia
2008 Graduate production geologist, Weatherly Mining, Tsumeb & Tschudi Mines, Namibia
2007 Graduate exploration geologist, Weatherly Mining, Kombat Mine, Namibia
March – November 2006 Geochemist Assistant, Geological Survey of Namibia
Research Focus Areas
Characterization and environmental management of mine wastes.
Process mineralogy of refractive ores.
Courses Currently Teaching
Engineering Chemistry
Geometallurgy
Engineering Geology
Environmental Engineering
Mine and Process Waste Management