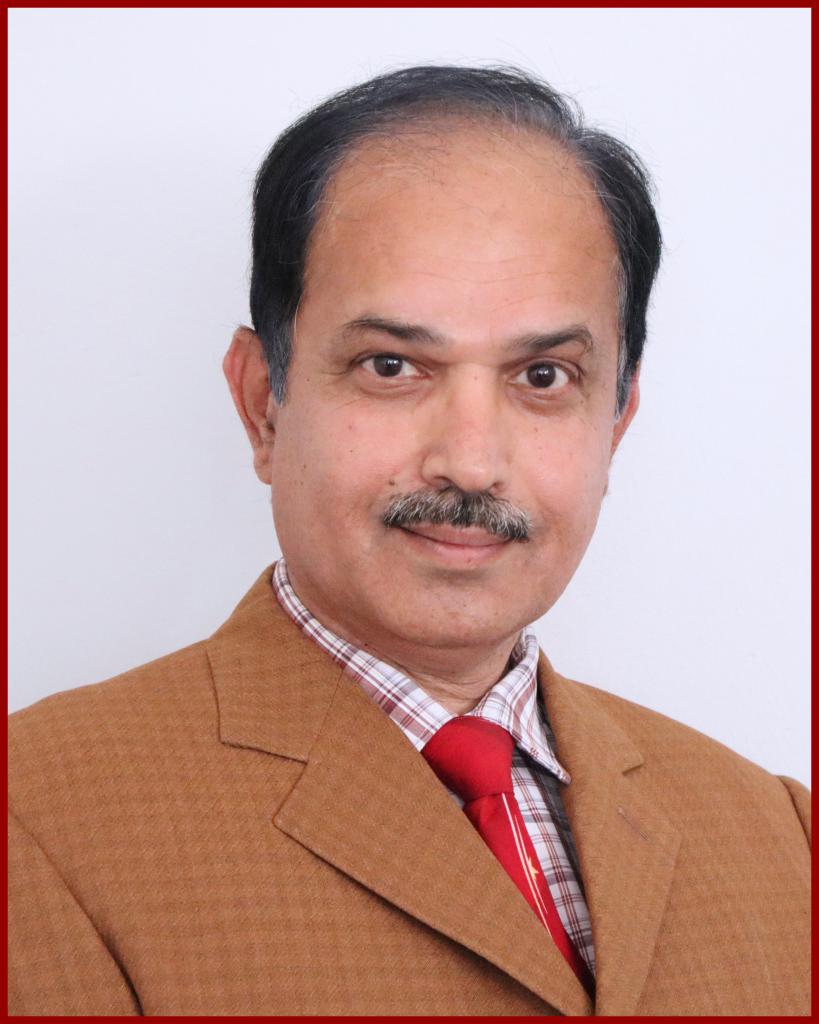 Mr Chandrasekar Muthukameswaran
Lecturer
Structural Engineering Sector Coordinator
Phone : +264 61 207 2677
cmuthukameswaran@nust.na
Office Location : New Engineering Building, E3/4/232
---
ORCID
: 0000-0003-1425-3503
M. Eng in Structural Engineering, Annamalai University, India (1996)
B. Eng in Civil Engineering, ACCET, Karaikudi, M. K. University, India (1993)
Biography 
Chandrasekar is a Structural Engineering Lecturer, Designer and Consultant who possess over 28 years of experience in both academia and civil engineering field of practice.  Having earned his Bachelor of Engineering in Civil Engineering and Master of Engineering in Structural Engineering from renowned universities of South India, he started his career as practicing engineer.  After four years of experience in the field of practice as site engineer and design engineer, he served in academic institutions such as Adhiyamaan College of Engineering, Hosur, India, Hawassa University and Debre-Berhan University in Ethiopia.  In Ethiopia, his contributions for curriculum development and research were recognized by Ministry of Education and Ministry of Works.  Being in the academy, he participated in structural design and consultancy activities of department's consultancy wings, out of which, design and consultancy of Gedeo zone stadium at Dilla, Ethiopia and design review of two-span T-beam bridge across the river Genale, at the outskirts of Benza, Ethiopia are remarkable ones.  He possess handsome exposure to structural design codes of India, Ethiopia, Euro, British and presently, South Africa.
Brief Career Summary
2020+ Lecturer, Department of Civil and Environmental Engineering, FoE, NUST, Namibia
2014-2019 Lecturer, Civil Engineering Department, FoT, Hawassa University, Ethiopia
2012-2014 Assistant Professor, Civil Engineering, SoE, Debre Berhan University, Ethiopia  
2004-2012 Lecturer, Civil Engineering Department, FoT, Hawassa University, Ethiopia
1997-2004 Lecturer, Civil Engineering Department, Adhiyamaan Col. Of Eng, Hosur, India
1997 – Free-lance Structural Eng. Consultant
1993-1996 Site Engineer, R.S. Constructions Planners and Builders, Chidambaram, India
Professional Affiliations 
Professional member (NASE220217P001) Namibian Society of Engineers, Windhoek
Associate member (EPA2022-1) Engineering Professions Association, Windhoek
Life member (LM 2151) Indian Society of Structural Engineers, India
Life member (M-166401-2) The Institution of Engineers (India)
Life member (LM 26247) The Indian Society for Technical Education, India
Life member (IINDVM-L-056) Institute for Steel Development and Growth, India
Research Focus Areas
Adobe construction materials
Economic structural design solutions & design of special structures
Structural design of multistoried buildings
Concrete technology – polymer modified concretes
Subjects Currently Teaching
Undergraduate
Reinforced Concrete Design
Structural Design of Steel and Timber
Advanced Reinforced Concrete and Steel Design
Project Management
Structural Analysis
Theory of Structures
Engineering Mechanics
Postgraduate
Advanced Design of Concrete Structures
Bridge Engineering
Community Development Activities
Structural Engineering consultation extended to practicing engineers who are former students of NUST
Participating in activities of professional bodies as member
Member - Red-cross, Ethiopia – Participated in various services activities of Red-cross Society, Ethiopia
Adopted a school in rural area near Hawassa and supported for educational aids and sport facilities for the children
Selected Publications 
Peer-Reviewed Articles
Chandrasekar M. K. and Tariku Nigussie, Rebar wastage in building construction projects of Hawassa, Ethiopia. International Journal of Scientific and Engineering Research, vol.9-2   282-287 (2018).
Chandrasekar M. K., Moltot Zewdie and Tariku Nigussie, Engineered practices of adobe masonry production in Ziway, Ethiopia. Zede Journal of Ethiopian Engineers and Architects, vol.37 13-25 (2019).
Conference presentations & invited talks
Chandrasekar M. K., Tariku Nigussie and Moltot Zewdie, Mechanical behavior of un-burnt mud blocks and bricks with natural additives. Proceedings of 38th annual research conference of Hawassa University, 145-165, (2017). (recognized by Ministry of Construction, Ethiopia).