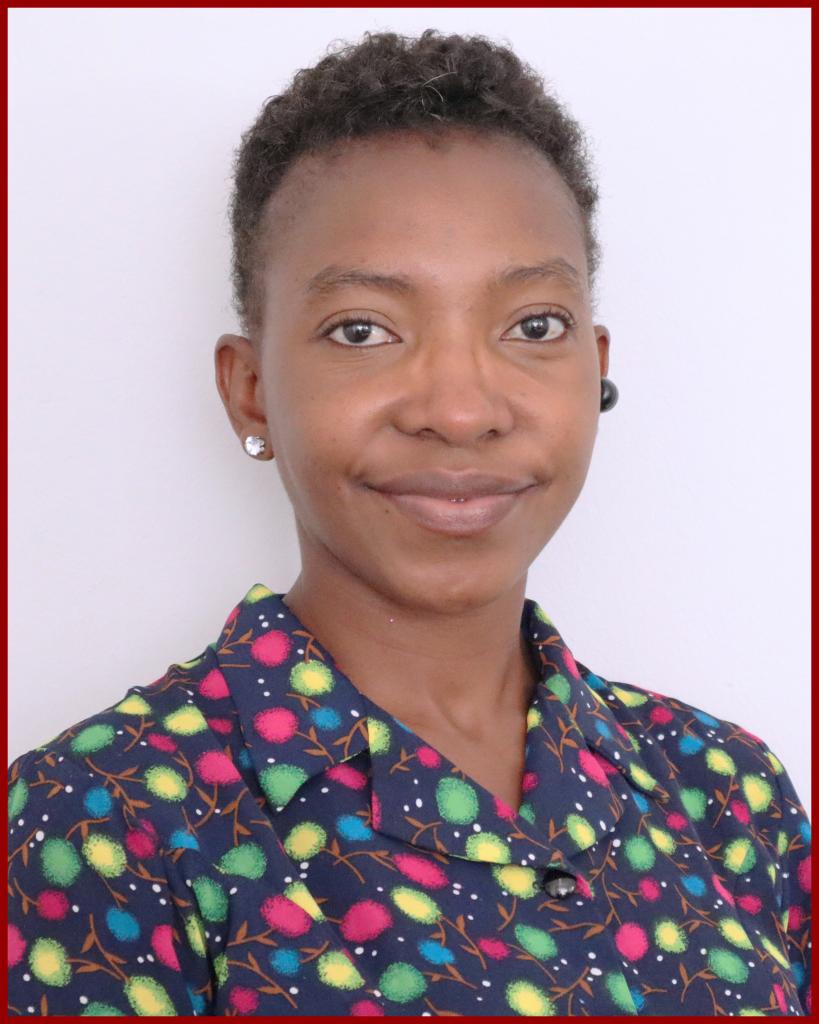 Miss Victoria Ndahafa Shafombabi
Store Keeper
Issue and maintaining equipment and components to staff and students
Phone : +264 61 207 2506
Email : vshafombabi@nust.na
---
BSc. Software Development, Namibian University of Science Technology, (2019)
BIT. Software Engineering, Namibian University of Science Technology, (2017)
Diploma in Information Technology, Polytechnic of Namibia, (2013)
Advanced Diploma in Telecommunication System, City & Guilds, (2006)
Biography
Victoria earned her Honors Degree in Computer Science major in Software Development at Namibia University of Science and Technology and currently pursuing her master's Degree in Computer Science at Namibia University of Science and Technology. She joined the Department of Electrical Engineering in 2011 as a Storekeeper. She is due to completion of her studies in 2023.
Brief Career Summary  
2020+ Storekeeper, DECE, NUST, Namibia
Research Focus Areas
Software Development (Smart Agriculture)
Courses Currently Teaching
Undergraduate (Part-Time)
Computing for Technologist
Selected Publications
Peer-reviewed articles
Ajibola, Deborah & Shafombabi, Victoria & Petrus, Phius & Shilongo, Niclas & Thielen, Elisabeth & Sieck, Jürgen. (2018). Using augmented reality to enhance printed magazine articles about Namibian lodges. AfriCHI '18: Proceedings of the Second African Conference for Human Computer Interaction: Thriving Communities. 1-4. 10.1145/3283458.3283503.
Research gate: https://www.researchgate.net/profile/Victoria-Shafombabi