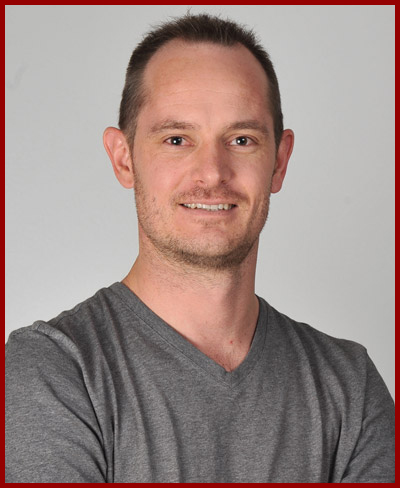 Dr Phillip Lühl
Associate Dean: School of the Built Environment
Phone : +264 61 207 2925
Email : pluhl@nust.na
Office Location : Architecture Building, Floor 1, Room 051
---
PhD (Westminster)
M.Sc. Arch (TU Delft)
B.Sc. Arch (TU Delft)
Biography
Phillip holds a PhD in Architecture from the University of Westminster, UK and a Master's of Science in Architecture with distinction from Delft University of Technology in the Netherlands. He joined the Department of Architecture and Spatial Planning in 2011 as a lecturer. Since 2020 he heads the Department.
Professional Affiliation
MNCAQS (No 579)
MNIA (No 358)
Research Focus Areas
Participatory design and planning
Urban informal economies
Housing
Courses Currently Teaching
Undergraduate
Architectural Design
History and Theory of Architecture and Urbanism
Housing and Everyday Life
Construction Materials and Technology
Postgraduate
African Urbanization in Global Perspective
Honours Design Project 1
Master Design Thesis
Critical Urban Theory
Community Development Activities
Selected Publications
Books
Delgado, G, Lühl, P., eds (2020) Namibia's Urban Future: Rethinking housing and urbanisation. Windhoek, Namibia University of Science and Technology.
Book Chapters
Lühl, P., Delgado, G. (2016). A critical analysis of the Mass Housing Programme. In Bankie, B. F., Jauch, H. (Ed.) The Urban Housing Crisis in Namibia: A Youth Perspective (pp. 208-220). Windhoek: National Youth Council of Namibia
MSc Graduation design project published in: Kaminer, T., Robles-Duran, M., Sohn, H., & Boyer, M. C. (2010). Urban asymmetries: studies and projects on neoliberal urbanization. Rotterdam, 010 Publishers.
PhD Thesis
Peer-reviewed articles
Non peer-reviewed articles
Lühl, P., van Greunen, S., Botha, J. (2017). Windhoek Retro-fit: Re-connecting the Fragmented City. Digest of Namibia Architecture 2017, 92-95
Lühl, P. (2017). Re-thinking Housing and Urbanization: Namibia's Urban Forum 2017. Digest of Namibia Architecture 2017, 29-31
Lühl, P. (2014). Die Stadt hält uns gefangen. Über die Notwendigkeit einer Urbanen Revolution. Perspektiven 2014, 105-110
Lühl, P. (2013). The Production of Inequality: From Colonial Planning to Neoliberal Urbanization in Windhoek. Digest of Namibia Architecture 2012, 10, 26-30
Lühl, P., Delgado, G. (2013). Mass Housing in Namibia - A Chance to transcend the socio-spatial geography of Apartheid. Digest of Namibia Architecture 2013, 11, 16-19