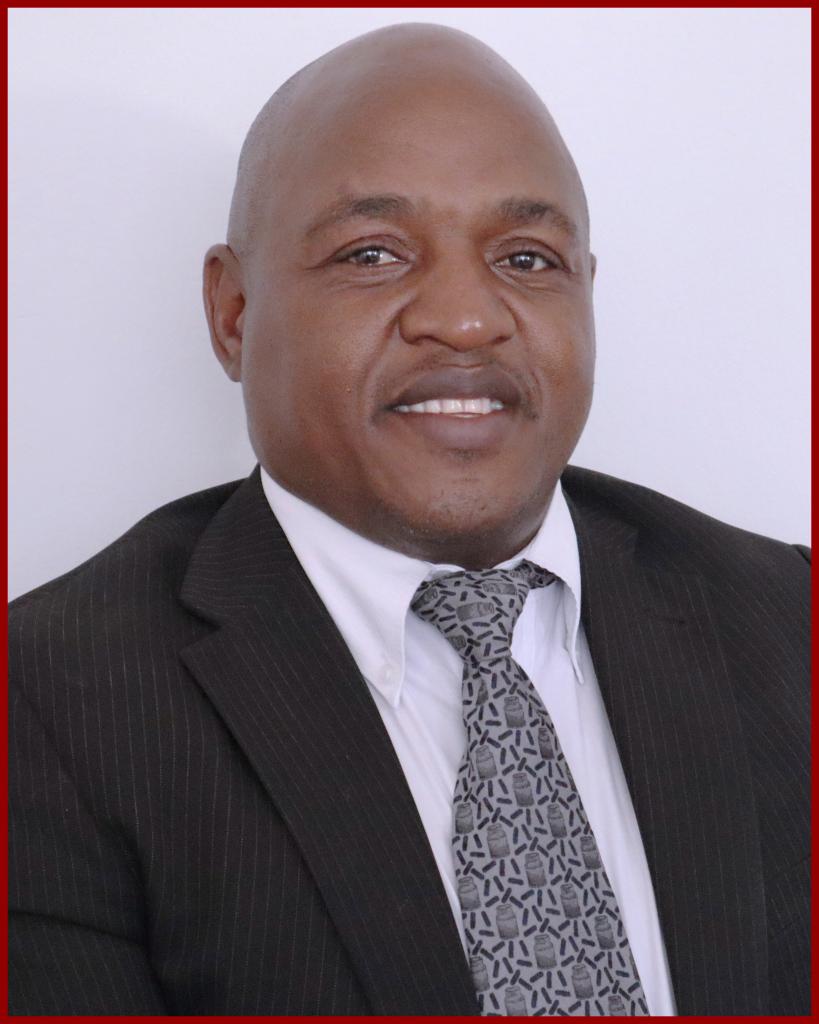 Dr Kayini Chigayo
Lab Manager
Phone : +264 61 207 2505
Email : kchigayo@nust.na
Office Location : New Engineering Building, Mineral Processing Laboratory
---
PhD Chemistry, University of Venda, South Africa (2020)
MSc. Chemistry, University of Venda, South Africa (2012)
BSc. Hons Chemistry, University of Venda, South Africa (2010)
BSc. Chemistry, University of Zimbabwe, Zimbabwe (1996)
Biography
Brief Career Summary
2016+ Laboratory Manager, DMPE, NUST, Namibia
2014-2016 Senior Laboratory Analyst, Quality Surveillance Laboratory, Namibia Medicines Regulatory Council, Namibia
2009-2014, Junior Lecturer, Ecology and Resource Management, Chemical & Interfacial Engineering, Univ. of South Australia
1997-2008, Senior Laboratory Analyst, Medicines Control Authority of Zimbabwe, Zimbabwe
Research Focus Areas
Mineral Processing
Rheology
Phytochemistry
Courses Currently Facilitating
Mining, Metallurgy and Chemical Engineering Laboratory modules
Selected Publications
Makhera, M., Gumbo, J. R., Chigayo ,K., (2011): Monitoring of microsystin-LR in Livhuvhu River catchment: Implication for human health, African journal of Biotechnology Vol. 10(3), pp. 405-412
Magonono, F. A.; Gumbo, J. R.; Chigayo, K.; Dacosta, F. A.; Mojapelo, P. E. L., (2011): Bioaccumulation of Toxic Metals by Hyparrhenia Grass Species: A Case Study of New Union Gold Mine Tailings and Makhado Town, Limpopo, South Africa, 11th International Mine Water  Association Congress Proccedings – Mine Water – Managing the Challenges" Aachen, Germany pp. 603 – 607.
Chigayo, K., Mojapelo, P.E.L., Bessong, P., and Gumbo, J.R. (2014): The Preliminary  Assessment Of Anti-Microbial Activity Of HPLC Separated Components Of Kirkia Wilmsii  African Journal of  Traditional, Complementary and  Alternative Medicines. 11(3): pp. 275-281
Chigayo, K., Mojapelo, P. E. L., Mnyakeni-Moleele, S., Misihairabgwi, J., M.,2016: Phytochemical and antioxidant properties of different solvent extracts of Kirkia wilmsii  tubers, Asian Pacific Journal of Tropical Biomedicine, Volume 6, Issue 12, pp 1037-1043.